Increase Your Child's Self-Confidence and Transform Their Life
Reiki, is a Japanese technique for stress reduction that encourages emotional and physical healing. Reiki can benefit children and teens by promoting quiet relaxation which reduces stress and increases self-confidence. Learning how to settle down restless thoughts and tense emotions will help children to have more clear thinking, emotional intelligence and to make good choices.
The benefits of learning how to use simple Reiki techniques include:
A more peaceful demeanor
Lessens depression and negativity
Improves the ability to focus
Promotes good sleep
Reiki treatments are safe and non-invasive and have been helpful in the treatment of ADD/ADHD, the inability to concentrate, irritability, depression, hyperactivity and defiance.
For teenagers, can help with:
Feeling shy, nervous or anxious.
Difficulty with being misunderstood or not able to communicate properly.
Emotions such as feeling angry, sad or lonely.
The pressure from the amount of schoolwork that they have.
Bullying or people being unkind.
Low self -esteem and confidence.
Relationship issues.
Children and teens who use Reiki learn how to understand and modify feelings and behavior, and how to take manage stress. These skills promote a healthy lifestyle in which they can grow and prosper from.  Give yourself and your family the gift of healing with Reiki.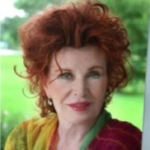 Irene Schrank is a Reiki Master and clairvoyant healer. Bring more moments of peace to you and your family from the feelings of calm and confidence. Call Irene at (904) 334-5842.